Why art from ArtWise?

Available in stock
1 month trial
Possibility to trade in
Option to lease
Personal service
Receive 20% discount on all art works for sale and financial lease!
Please note: the prices shown on the website are excluding the discount.
ArtWise.com specialized in Native Art

Native Art is the art form created by the original inhabitants of West-Canada (First Nations) and the Maori from New Zealand. We work with artists that have inherited their techniques, choice of materials and meaning of their art from their ancestors
Enter our world of dynamic contrasts.
Encounter our stories, places, and people.
Explore the creativity essential to the expression of our identity.
Qualitative and unique pieces

ArtWise collaborates with top of the bill artists who create both high-quality and unique works of art. The art objects are often issued with an original signature or original certificate.
ArtWise has a collection of unique pieces in stock at all times. Moreover, we have easy access to supplies of cooperating local galleries.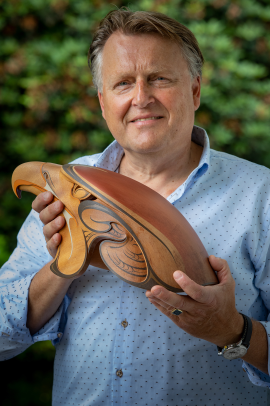 The service of ArtWise.com

Always various objects in stock
Keep the artwork for 1 month at home
Possibility to trade in the objects
Works of art can be leased per month