Customer service

In order to raise awareness of ArtWise and Native Art we have created a unique sales model which is very beneficial to our customers:
Always various objects in stock

A number of different Native Art works in stock (woodcarving, paintings, glass, bronze or poxy).

Keep the artwork for 1 month at home

A one-month trial period to experience Native Art works at your home or your office. Contact us about the different possibilities and conditions.

Possibility of exchanging objects

Purchased ArtWise pieces can always be exchanged for new ArtWise works of art. This allows you to always have a unique piece of art hanging on your wall or on display in your cupboard.

Works of art can be leased per month

ArtWise offers you the opportunity to lease artwork. The lease term is determined ahead of time and the work of art is always insured according to the conditions of our agreement.

Personal service

We love to personally visit your home or office to help you decide which work of art would best suit your (professional) environment.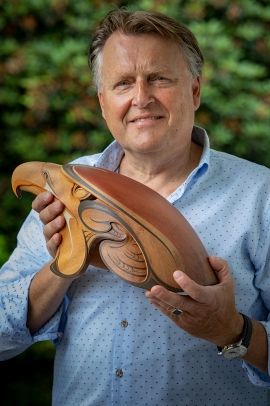 Do you have a question?

Barend is happy to help you personally.