Exposition in Het Oude Raadhuis, Warmond 22 februari - 5 maart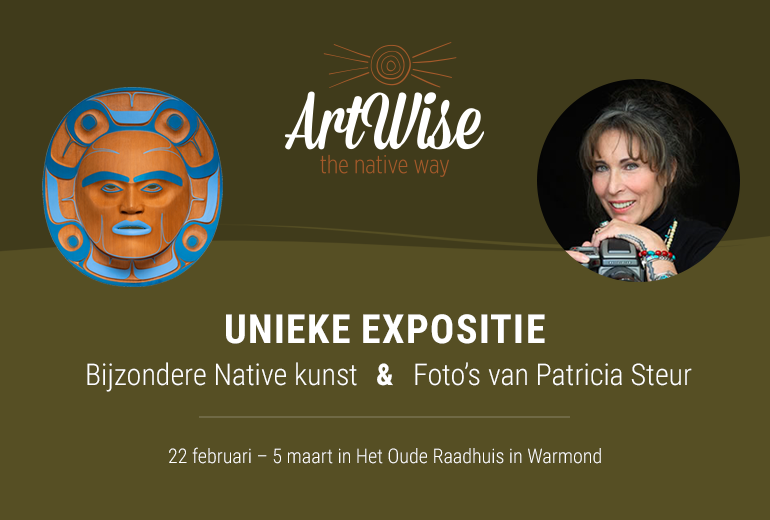 Inspiring 'native art' during the exhibition from February 22 – March 5 in Warmond.
At the end of February/March, ArtWise.com organizes an unique exhibition, centering on various art forms from the Māori and First Nation cultures, supported by beautiful photographs by Patricia Steur. Two cultures from New Zealand and Western Canada that have a lot in common, but still have their own expression. You can come and see it in Galerie Het Oude Raadhuis in Warmond.
Patricia Steur is one of the most famous photographers who has captured many (musical) celebrities. In addition, she has made beautiful culture books with her photos of Māori and original inhabitants of Hawaii. Patricia Steur will be present during the opening on Sunday 26 February (from 3 p.m.) to personally sign her sold books.
Opening hours:
| | |
| --- | --- |
| Wednesday-Friday: | 3:00 pm – 5:00 pm |
| Saturday: | 11 a.m. – 5 p.m |
| Sunday: | 13.00 – 17.00 |
| Sunday: | February 26 Official opening with book signing session by Patricia Steur |

Entrance: Free
Location: Het Oude Raadhuis, Dorpsstraat 36 in Warmond