ArtWise.com organize the kick-off in the pop-up gallery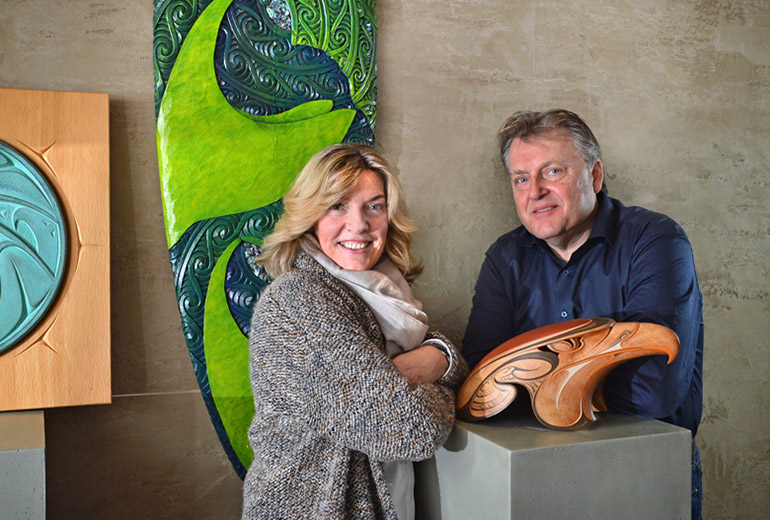 Barend and Rebecca Elshout introduce ArtWise.com, Native Art from Canada (First Nations) and New Zealand (Maori).
In Warmond a new art business started ArtWise.com, which focusses on Native Art from West Canada (First Nations) and New Zealand (Maori). These art pieces are mostly wooden carved and also bronze, which will be imported by Barend and Rebecca Elshout via Warmond to the European market.
ArtWise.com will be open next week from 19 until February 24 for local public in the Dorpsstraat 86 in Warmond. This space will be their gallery. During these days everyone is welcome to look and enjoy. In March will be the next exhibition in Maastricht.
With more than 30 years of experience in business management, the couple Elshout decided last year to focus on this new way of art. According to Barend this Native Art is not known on the big European art exhibitions. After several travels through these continents, this couple made new contacts with local artists and made a new business model for the European market. "We want to help some top of the bill artists to sell their unique artwork in Europe. We also give each year 2,5% of our brute margin back to these cultures. This could be the local carving school or a cultural project.